August 23, 2020
This week we are premiering a new way to join together on Sunday mornings to worship God.
Previously we had used the Zoom conferencing App to share together, but we have now moved to a new system that provides some significant advantages.
The new system allows us to 'watch together' on the Church website, while still being able to chat and share. The quality of the audio and video is noticeably better and you will also be able to watch the service again on demand whenever you like.
You can find all the details on the Sunday Service Page.
August 11, 2020
This great fun packed magazine by our young folk is full of interesting articles and plenty of fun activities to keep children and adults entertained! If you missed issue 13 email office@tpc.org.uk to receive a copy.
With lockdown now easing and schools going back, now feels like the appropriate time for our young team of contributors to concentrate again on their school and university studies! The next issue of The Village Hug due for publishing on 21st August will be the final one, so it's your last chance to send us your articles or stories to thevillagehug@gmail.com
I'm sure you will agree, they have done a marvellous job over the last few months!
June 30, 2020
During the summer break the 7.30am; 9.15am and 7.00pm PRAYER 'meetings' will continue on-line:
NOTE: these meetings are protected with a password – please email office@tpc.org.uk
Many smart phones and tablets are supplied with earphones that have a microphone on one of the wires. If you log in on a computer with no microphone or camera, you will be able to see and hear others (which is fine for Sunday morning) but they won't see or hear you.
If at first you see only one face on your screen (the person speaking) click on the icon 'grid view'; your screen will fill with pics of other participants. To be heard, click 'unmute'. To be seen, 'start video'.
May 12, 2020
Ann Carson, the Foodbank Coordinator, would like to thank the congregation for their support to the Foodbank over the last year. Your donation of 267.15kg of food was especially helpful over the Christmas period.
Cinderella Pantomime – Also, a big thank you to the youngsters of Torrance Church for their very generous donation of over £3000 from the sale of tickets from the pantomime. We really enjoyed the night, the young folk were very professional, and we look forward to the next one!
May 5, 2020
Love Your Clothes
Did you know that an estimated £100 million worth of used clothing goes to landfill in the UK every year! Join in our online workshop to find out why clothing and in particular 'fast fashion' is so bad for the environment and learn practical ways we can do our bit to address this. "Love your Clothes workshop" on Wednesday 6th of May from 2.15-3.15pm. To register for this event please visit www.ecocongregationscotland.org/event/love-your-clothes-workshop-online/ or email coordinator@ecocongregationscotland.org for the link to join the workshop.

May 5, 2020
This great new weekly magazine by our young folk is being emailed weekly and also on social media – please share! If you would like to receive a copy please email office@tpc.org.uk Contributions, suggestions and competition entries can be emailed to thevillagehug@gmail.com
May 5, 2020
10 May 2020 10.30am
1. All are welcome to watch/listen to the service from the comfort of your own home – connect by Zoom, from your smartphone, tablet or computer at https://zoom.us/j/462751387 or from the App by selecting meeting ID 462 751 387.
2. To listen on your smartphone, tablet or computer, without video, go to http://www.torranceparishchurch.org.uk/listen-live/
3. Listen by telephone by calling 0330 088 5830, then when prompted enter meeting ID 462 751 387 followed by #, then # again when asked for participant ID. Normal call charges will apply unless you have inclusive minutes/free calls etc.
The bible passage for Sunday 10 May is Luke 20:20-26.
March 14, 2020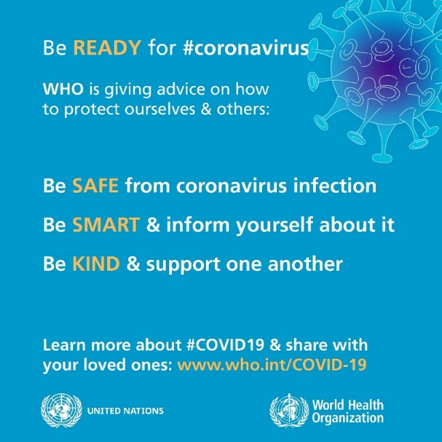 In response to the outbreak of CoViD-19, we encourage members to read the guidelines issued by the Church of Scotland.
https://www.churchofscotland.org.uk/resources/advice-for-churches-covid-19-coronavirus
TPC has appointed Jen Barge, Phil Malloch and Brian McKenzie to keep the church abreast of developments promptly.
TPC has reinforced its already good hygiene practices:    In the café, staff may continue to serve scones etc kept under cover, using tongs. On Sundays there will be no biscuits at tea/coffee.
So that church services etc can safely stay open for the healthy – as long as permitted – anyone, of any age, who feels newly unwell is asked not to attend that week. We advise those most at risk of complications (elderly, and/or with underlying health problems) to stay at home meantime, and listen on-line if you can (see below).
To save you touching door handles, the welcome team will open the front door for you as you arrive. The doors to the Ladies and Gents Toilets will be wedged open. Don't remove the wedge!
Please bring your own Bible, or read it on the screen.
Use Soap and Water often. As soon as we can get supplies with over 60% alcohol, we will provide Hand-sanitisers too for the café.
Nigel will stop shaking hands at the door meantime.
If we are told to stop meeting, use the church website to stay in touch. Hear past sermons, and even listen live on Sundays at 10.30am
http://www.torranceparishchurch.org.uk/the-word-of-god/listen-live/
For health advice, go to www.nhsinform.scot
(Scottish Health Information you can trust)