March 14, 2020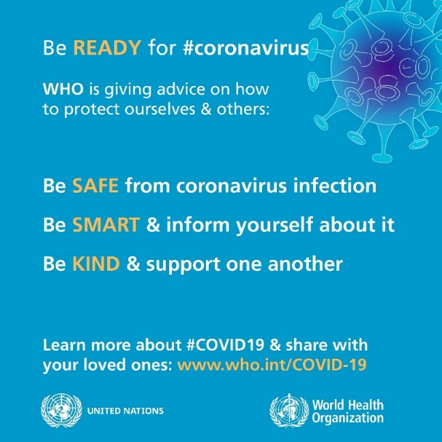 In response to the outbreak of CoViD-19, we encourage members to read the guidelines issued by the Church of Scotland.
https://www.churchofscotland.org.uk/resources/advice-for-churches-covid-19-coronavirus
TPC has appointed Jen Barge, Phil Malloch and Brian McKenzie to keep the church abreast of developments promptly.
TPC has reinforced its already good hygiene practices:    In the café, staff may continue to serve scones etc kept under cover, using tongs. On Sundays there will be no biscuits at tea/coffee.
So that church services etc can safely stay open for the healthy – as long as permitted – anyone, of any age, who feels newly unwell is asked not to attend that week. We advise those most at risk of complications (elderly, and/or with underlying health problems) to stay at home meantime, and listen on-line if you can (see below).
To save you touching door handles, the welcome team will open the front door for you as you arrive. The doors to the Ladies and Gents Toilets will be wedged open. Don't remove the wedge!
Please bring your own Bible, or read it on the screen.
Use Soap and Water often. As soon as we can get supplies with over 60% alcohol, we will provide Hand-sanitisers too for the café.
Nigel will stop shaking hands at the door meantime.
If we are told to stop meeting, use the church website to stay in touch. Hear past sermons, and even listen live on Sundays at 10.30am
http://www.torranceparishchurch.org.uk/the-word-of-god/listen-live/
For health advice, go to www.nhsinform.scot
(Scottish Health Information you can trust)
September 17, 2019
Explorers (P1-P3) 6.15 to 7.15pm; Junior Section (P4-P7) 7-8:15pm; and Brigaders (Secondary) 7-8.45pm.
January 19, 2019
Crossover are hosting a ceilidh for our young people (P7-S6) in the church on the evening of Saturday 2nd February 2019. We are looking for donations of home baking to replenish energy levels after the Dashing White Sergeant. If you can help, please speak to any of the Crossover leaders (Iain, Moira, Andy or Tracy).
May 29, 2018
There will be an 'End of session Ceilidh' at the Church on Saturday 2nd June 2018 from 7-9pm. (Tickets £5). P7-S3 (P6's also welcome!) Parental consent required – forms available on the night.
April 13, 2018
Our next Sing-along is on Thursday 19 April at 1.30 until 3pm. This is open to all in the community and is dementia friendly (Carers welcome). We hope you will join us for a very relaxed and fun afternoon and would encourage you to invite a friend or neighbour along.
October 26, 2017
Saturday 9th December 2017, Edinburgh's Princes Street Gardens. Social Bite, a proactive charity working around Scotland with and for homeless people, is organising the world's largest ever sleep-out and are hoping to attract 9,000 people (over the age of 16). The charity hopes that by raising funds and working together, the people of Scotland will create such an impetus that homelessness will be eradicated over a five-year period. The aim is not only to find provision for housing, but also to provide rehabilitation, job opportunities and support that will help people get back on their feet and find their place within society. The hope is that the many charities who work in these areas might also link up to provide ongoing support and care. Social Bite has gathered together a range of amazing people to the sleep out – John Cleese, Deacon Blue, Rob Brydon, Sir Bob Geldof, Liam Gallagher and Amy Macdonald who will be present on the night. The challenge is for each individual to raise a minimum of £100 towards the cause. 2,000 people have already signed up. There's still some way to go to reach 9,000 people.
www.SleepInThePark.co.uk or register at www.SleepInThePark.co.uk/register. You can also watch this short video: https://drive.google.com/a/capitalevents.co.uk/file/d/0B8k2l12zCl89d2JmVVlNVEZVRjg/view?usp=drive_w eb
September 5, 2017
The word for this week, 10th September, will be Luke 14:25-34. Over the next few weeks, we are going to be looking at Luke's Gospel on Sunday mornings (There are Hearing the Word booklets on the stand in the foyer to help us in this). We are encouraging folk to 'Share the Word' with other(s). There are leaflets on the bookcase under the notice board in the foyer encouraging us in this. If you are meeting with others, please tell Mairi Stewart who is coordinating this – office@tpc.org.uk
August 17, 2017
You are assured of a warm welcome at our morning service at 10:30 am – 11:45 am. During the service the children will attend Junior Church, FROG and Connect and there is a crèche available. The Coffee Shop is open on Wednesday 9 am – 12 pm for tea and coffee; the Prayer Clinic and the library are open 10:30 – 12 pm. Check our website for further details of 'What's On' at www.tpc.org.uk
May 30, 2017
Look out for the Messy Church tent at the Campsie Show on Saturday 3rd June. Activities and storytelling from 1pm-3pm. Come and visit with your family.
April 29, 2017
The Friendship Lunch will take place on Tuesday, 2nd May at 1pm. This month Margaret Neil will be leading a sing-a-long of some well known songs so please come along and join in.